Welcome to the Omneia Liveaboard Fleet
After more than 25 years of experience as a dive guide, Boat manager on various Liveaboards and consultant in designing Liveaboards for diving trips in the Red Sea, Moni Hofbauer started her own fleet in 2018 with her first own boat, the Sprit of Omneia.
Only with her own boats could the requirements and wishes of the safari guests, which Moni has known and understood perfectly for 25 years, be implemented perfectly. No compromises were to be made in terms of safety, feel-good ambience, food and the best diving. Divers beyond recreational diving, such as rebreather divers, technical divers or apnea divers should also get their money's worth.
The result was a huge success from the very beginning and only the best feedback confirmed the great efforts made in the conception and implementation.
In 2022, the Soul of Omneia was added as a second boat, a state-of-the-art steel ship with a boutique hotel ambience, spacious decks and cabins and great food. The Soul realised yet more of Moni Hofbauer's dreams in terms of feel-good ambience, cabin design and facilities for all kinds of diving groups.
Both ships sail the best safari routes in the Red Sea and the selected crews spoil their guests diving-wise, culinary-wise and with a love that can hardly be found elsewhere in the Red Sea.
We look forward to welcoming you soon as a guest on one of our ships Soul or Spirit!
Your Omneia Fleet Management with Moni Hofbauer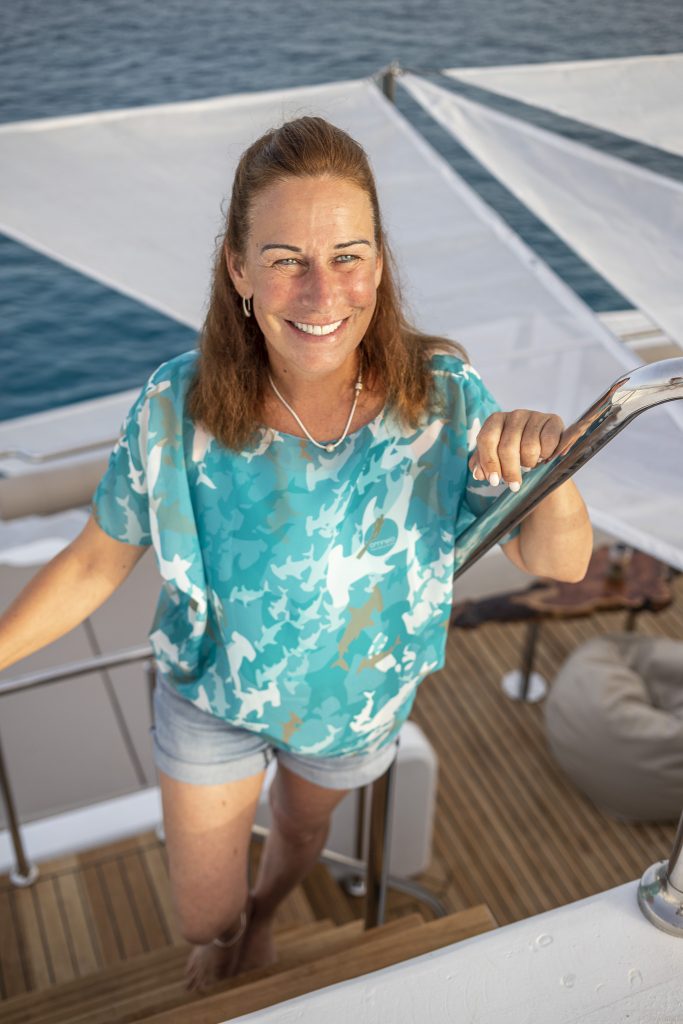 Moni Hofbauer, founder of the Omneia Fleet